Contact Us
Matthews Human Services Council
P.O. Box 2953
Matthews, NC 28106
Email: info@matthewshsc.org
Looking for Assistance?
Our member organizations may be able to help. Our member organizations provide a wide range of assistance to those in need in the Matthews, NC area. Services include, but not limited to, helping with basic needs such as food, clothing, and shelter. Other services include assistance and programs for vets, single parents, adult day care, youth programs and awards, Christian adoption, Habitat homes, hospice services, senior citizen activities and programs, medical clinic services, family support services, foster care, vision and hearing assistance referrals, Christian library, senior adult classes, senior fitness, Christian resources and children's programs, Christian afterschool and day care programs, child safety programs.
For an overview of our member organizations and the areas of service they provide, please see our membership page. You may contact us if you need further assistance.
Orthodontics Assistance
Smile for a Lifetime at Starr & Dickens Orthodontics
Starr and Dickens Orthodontics in Matthews have started a new chapter of Smile for a Lifetime Foundation. S4L provides scholarships for free orthodontics for children and teens. Their mission is accomplished through partnering with local orthodontists to provide braces at no cost to disadvantaged children between the ages of ten and eighteen. There is an application process requiring references.
Please spread the word among your neighborhoods, churches and organizations to those who work with children and teens. You can find the application and the guidelines on the website www.starrdickensortho.com.
Looking for volunteer opportunities?
Many volunteer opportunities are available for any individual or group wishing to provide community service in the Matthews, NC area. Opportunities are available for youth and teens as well as adults and retired persons. Our member organizations provide opportunities to serve with hands-on projects and/or with fundraising opportunities within a group. Volunteer opportunities may be a one-time project or may be ongoing depending on the project you choose. Volunteer opportunities exist for summer help as well as seasonal and holiday opportunities.
Learn more about the members of the Matthews Human Services Council by checking our member page and connecting to member organization websites for more details. Contact us if you would like more information.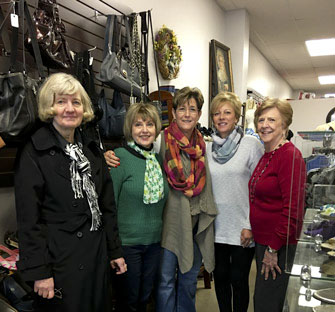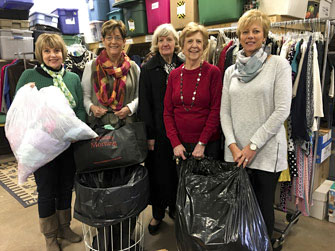 Inner Wheel visits Turning Point's Second Chance Store