Nancy Glenn Community Servant Award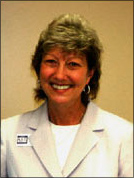 The Nancy Glenn Community Servant Award is presented each year to an outstanding individual (or couple) who has given of his or her time and talents in making Matthews a better community through community service. The award is given in memory of Nancy Glenn who passed away in December 2006. Nancy was a hardworking dedicated individual who was known for her love of the Matthews community. She had served on the Matthews Human Services Council and worked with many other civic groups. She owned the Matthews News and Record for a number of years and had worked as Executive Director of the Matthews Chamber of Commerce. The first Nancy Glenn Community Servant Award was presented to her family in 2007-2008.
2015-2016 Nancy Glenn Award
This year's Nancy Glenn Community Servant Award is presented to Iris DeVore. Her 44 (plus years) of unselfish service to the Matthews Community by far embodies the quality, commitment, character and integrity exemplified by Mrs. Nancy Glenn as a community servant. She has been a charter member of the Matthews Human Services Council for 20 years where she helps non-profit organizations throughout the Greater Matthews Community identify and address our community's human services needs.
Iris DeVore
2015-2016 Recipient
In 1972 she founded the "Happy Times Club" , a program that provides a social and emotional venue for seniors to meet, greet and participate in their community's growth. In 1975 she established the "Melody Makers Senior Choir"; composed of community residents who travels throughout the community entertaining at various facilities and providing words of encouragement and uplifting songs to our older and disabled adults.
In 1977 she was led by God to start a program to help the less fortunate in our community. Two rooms in the Old Murphy House was acquired as a food and clothing distribution center, Happy Times Club members provided the volunteer staffing and donations poured in from area residents. This program grew so rapidly and addressed such a profound need in our community until she was forced to look for their own building. In 1979, the Matthews Woman's Club, spear headed by Iris DeVore, our award recipient, and Mrs. June Hamrick, obtained the Clark House from the town of Matthews and the "Matthews Help Center" was born.
Some time around 1999, Iris sat down with Mrs. Nancy Glenn, the Matthews Chamber of Commerce Executive Director, and discussed the need for a building dedicated specifically to Seniors; a place where seniors could acquire life enhancing programs and services, health promoting programs and a program that would contribute to the town's infrastructure. She shared this vision with then Mayor Lee Myers, the town's board of commissioners and practically anyone who would listen. Although presented with many obstacles, challenges and various reasons why this was impossible to accomplish, Iris never waivered in her faith and was determined to fulfill what she knew was a God ordained mission. In 2002 plans for a 19,500 square foot building were completed, Mr. Leon Levine and the Family Dollar Store Foundations provided a significant financial gift. On March 12, 2006 the Final Phase of our award recipient's dream was realized with the Grand Opening of the Levine Senior Center. In recognition of her selfless and unrivaled contributions to our community, the Town of Matthew named the road leading to the center after her.
Nomination Information
Nominations currently closed.
Nominees will be evaluated using the following criteria:
An outstanding individual (or couple) who has given of his or her time and talents in making Matthews a better community.
Individuals must have demonstrated outstanding community service in the Matthews community.
Individuals must be selected for accomplishments above, beyond, and outside their own field of endeavor.
Individuals selected must demonstrate excellence, creativity, and be of sound moral character.
Eligibility: resident of Matthews or surrounding area
Mail completed form to:
Matthews Human Services Council
P.O. Box 2953
Matthews, NC 28106

OR
Email completed form to info@matthewshsc.org
Nomination Form
More information regarding nominating criteria and submission details may be obtained here. Print nomination form.



Recipients of the Nancy Glenn Community
Servant Award
Please click on photo to view details about the community service contributions made by each Nancy Glenn Award Recipient.